Ok, this one may have nothing to do with Herps at all.
Series of holes across Frensham Common, not clustered but widely (10m+) and irregularly spaced. I'd not noticed them before, but that may be just me being unobservant !
Any clues ??
Holes about the diameter of my index finger, seem to be too big for insects, (certainally way too big for solitary wasps etc) and too small for rodents - frankly I'm baffled!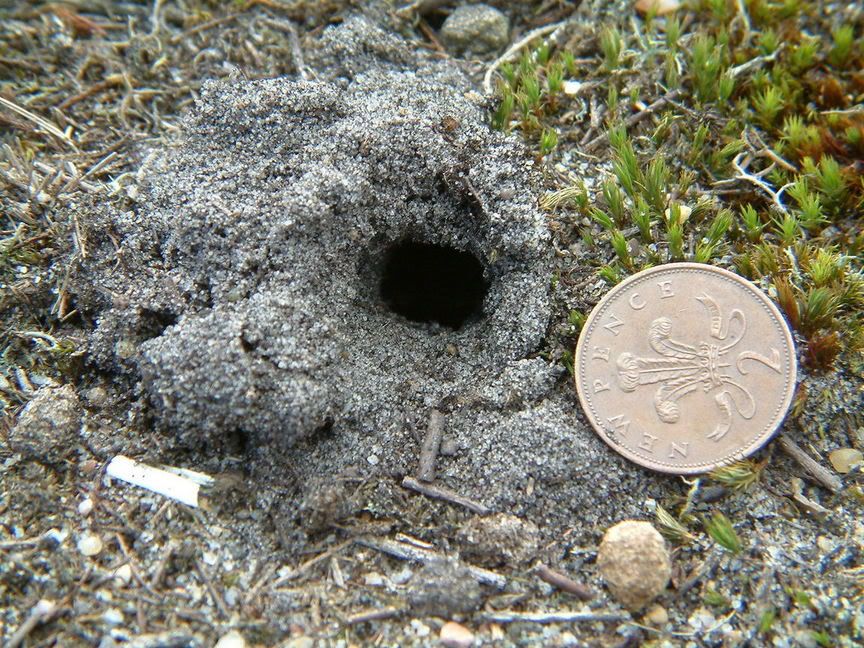 Edited by Vicar